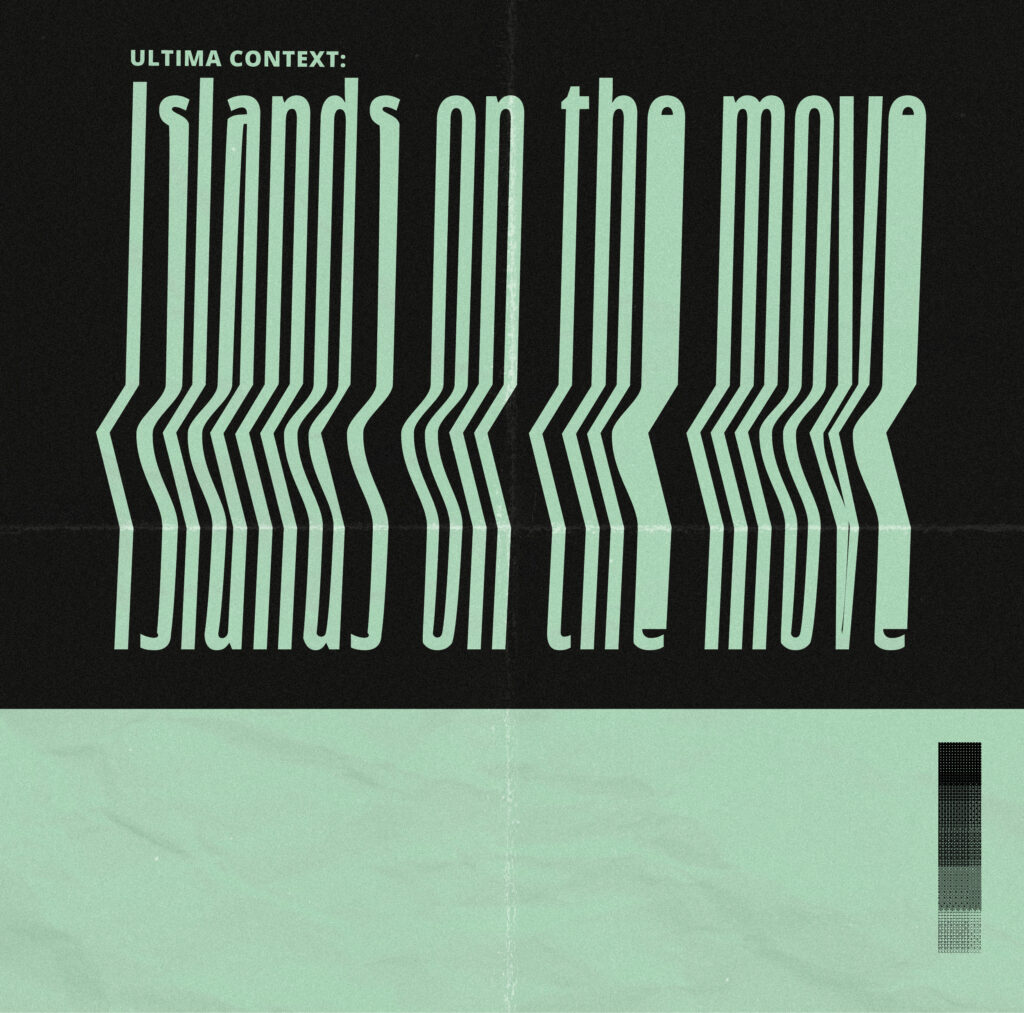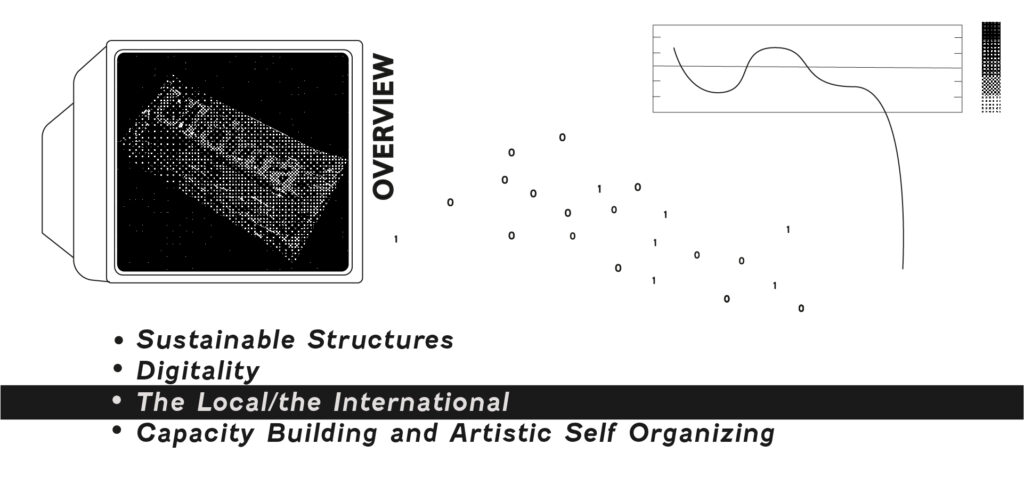 ---
"Dig where you stand." (Swedish saying)
---
Dear Readers!
Welcome to our third newsletter, entitled The Local / The International ! With COVID-19's emphatic return to Western Europe, we find ourselves this week reheating all our old 2020 takes about not being able to take international travel for granted anymore. Certainly a good fit for our newsletter on rethinking the local!
On the topic of virtual internationality, and before delving into the heart of matters, we also wanted to shamelessly plug our next Islands on the Move symposium, which will be taking place on 15 December at 09h Quebec time / 15h European time on Zoom. If you have not yet signed up, you can do so here as we still have places left! The event will bring together practitioners from Quebec and the Nordic countries together to discuss these issues we have been exploring from these two different geographical perspectives.
We wish you happy reading! And stay safe!
Brandon and Anna
---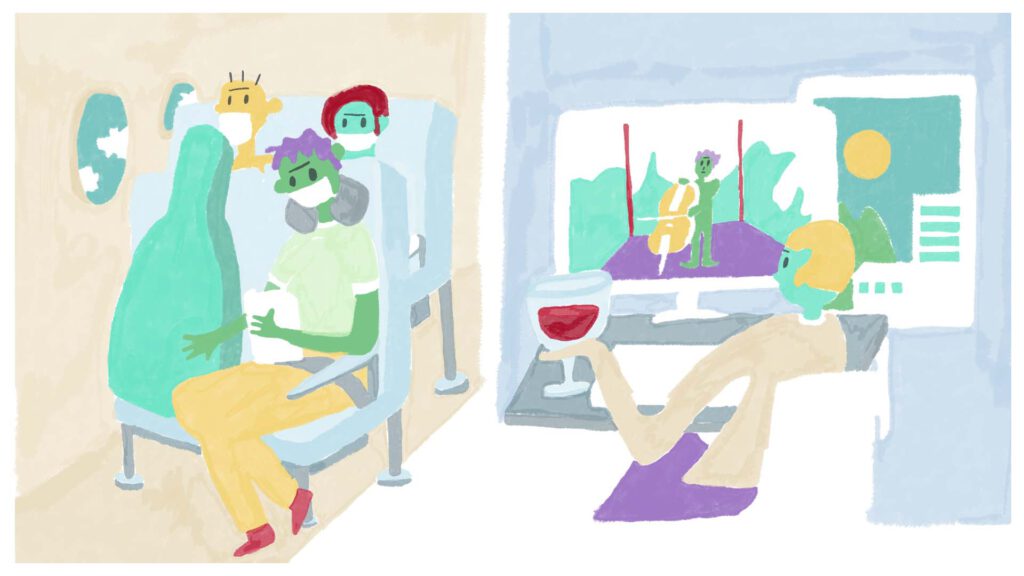 "Festivals vs the real world"
Contemporary music festivals in Europe are deeply linked with the idea of internationality. While e.g. many folk music festivals were created with a local population in mind, contemporary music festivals were often founded to create a platform to connect local artists with their international counterparts. Among others, this was the case with Ultima, which was born in 1991 in an attempt to recapture the success of the 1990 World Music Days Oslo, as musicologist Astrid Kvalbein has shown.
Even before the pandemic, this old ISCM style of internationality was slowly being rejected in favour of more community-based approaches to thinking about both audiences and artistic quality. But with the pandemic severely crippling international travel, and having a still-unknown effect on future travel funding, 'the local' has come back with force.
What is curious is the link we saw at Islands on the Move between festivals and the international: As soon as we start to think about travelling less, this idea emerges that festivals could disappear by 2030 because they rely so much on flying in international stars for the big showcase show.
But there is nothing inherently connecting flying in international guests to the ability to run a festival – Ultima's 2020 edition was a clear example of that. What all those lockdown and online festival editions demonstrated was that while international guests are important, festivals are also about celebrating, gathering (currently a hot topic), and about making the effort to do something out of the doldrums of the ordinary (or in 2020's case, of lockdowns).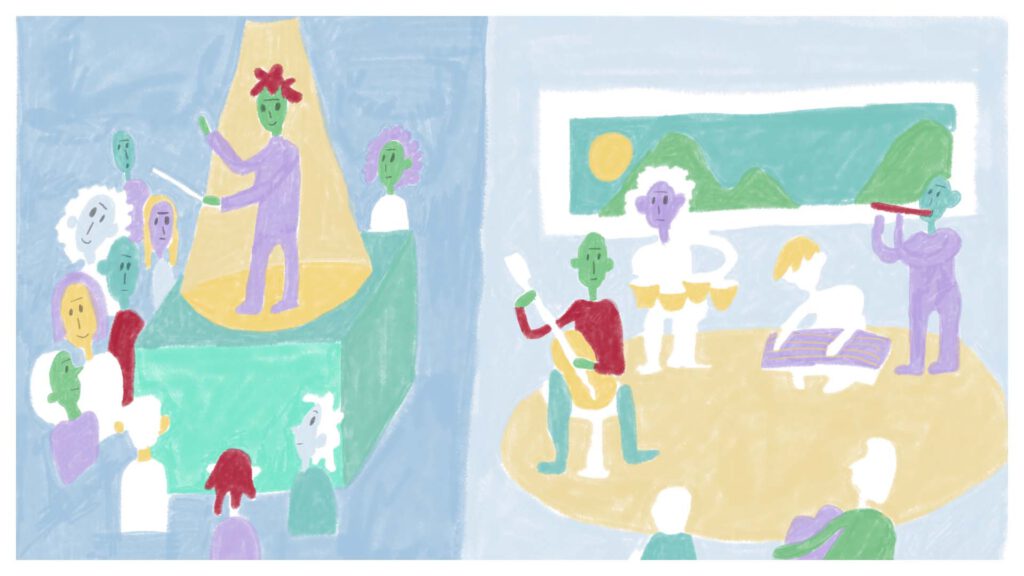 However, during our final discussion in Oslo, Bjørnar Habbestad addressed another facet of working with festivals:
When I was 24, I ran the local department of NyMusikk in Bergen and was really annoyed that the festivals took all the money and attention, making it impossible to get actual work done throughout the year.
It's important to distinguish this frustration with festivals from their utopian aspirations. Bjørnar's point highlights how festivals are ideal for governments looking to save on culture: they take place over a short period of time (easy to communicate and market), they work on a project basis (so no need for much full-time staff), and their festive glamour can attract the attention of an international community (important for both city marketing and event tourism). When these kinds of 'strategic' goals take priority over the health of local music communities, this anti-festival sentiment (justifiably) seems to proliferate and people question if it's 'worth it.'
To turn the issue around again, we need to remember that experimental music is largely the domain of a small, elite (or exclusionary) international community. Many travel in various constellations to a circuit of events across Europe each year, and in doing so perform this internationalist exchange of styles, trends, and the hottest new works.
This is where the interest in diversification and decolonization become interesting: approaches like those of Sandeep Bhagwati's Oslo Musics for Ultima 2020 or Peter Meanwell and Tine Rude at Borealis disrupt this vision of the new music international in favour of a completely reconfigured map. One singular international new music community (with its specific set of standards) becomes replaced with local stories of international entanglement. Not only does this approach completely recontextualize the 'provicialization' that the 1991 Ultima wanted to avoid, but it should be something worth celebrating, too.
---
What do we want when we're coming out of this situation? The only answer I could give is what I felt in this room which was community, collectivity, solidarity, locally and globally, and despite structures that are so stubborn.

Jennifer Torrence
---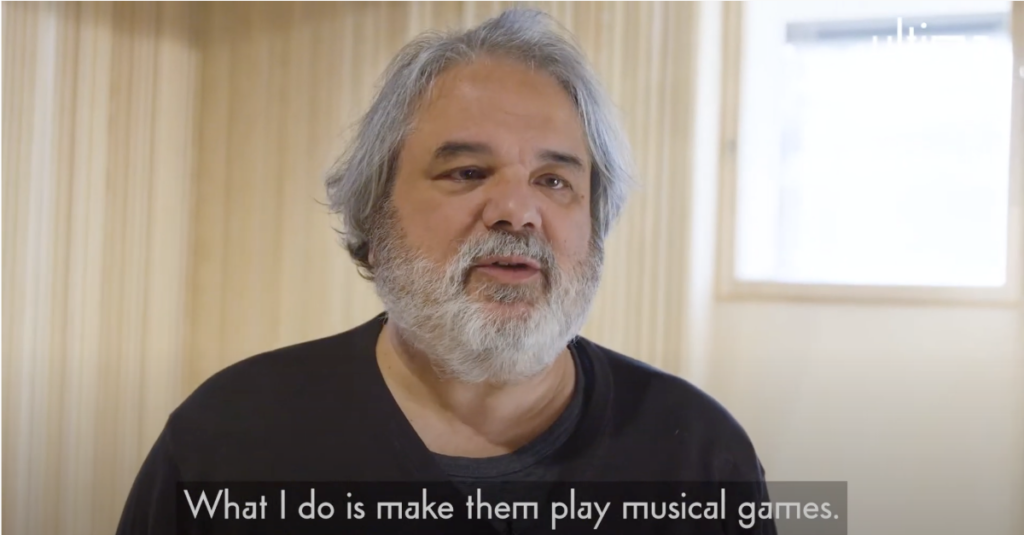 Sandeep Bhagwati on creating 'post-exotic ensembles':
[I decided to create] ensembles in Montreal and Berlin that would reflect a diversity of musicians and languages. In addition to stipulating that all musicians should come from diverse backgrounds, all musicians of these ensembles would also live in the same city. What I wanted to make visible was that the cities we live in nowadays are home to so many different traditions, that this fact counters the narrative of the exotic. I called them 'post-exotic ensembles.' Sandeep Bhagwati in Taking the Temperature p. 55
Here's a link to the trailer for Sandeep Bhagwati's Oslo Musics (2020):
https://www.youtube.com/watch?v=YBOb34Blmck
---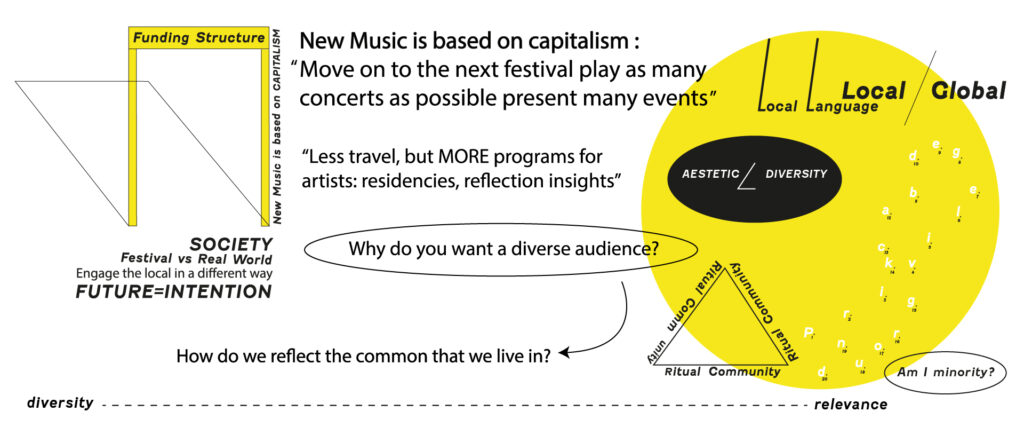 Moving forward, […] there definitely has to be more celebration of regional cultures and less conformity to a global set of values. Until the industrial revolution, every place developed local cultures and all of those cultures are quite incredible. What happened over the last 200 years that imposed these values and these common ideals on the whole world? I think that thing is pretty much colonialism. In order to change this, we have to start inside ourselves and with all of these values that we hold dear, which makes it very confrontational.
Terri Hron (Canadian New Music Network) in Taking the Temperature p. 149.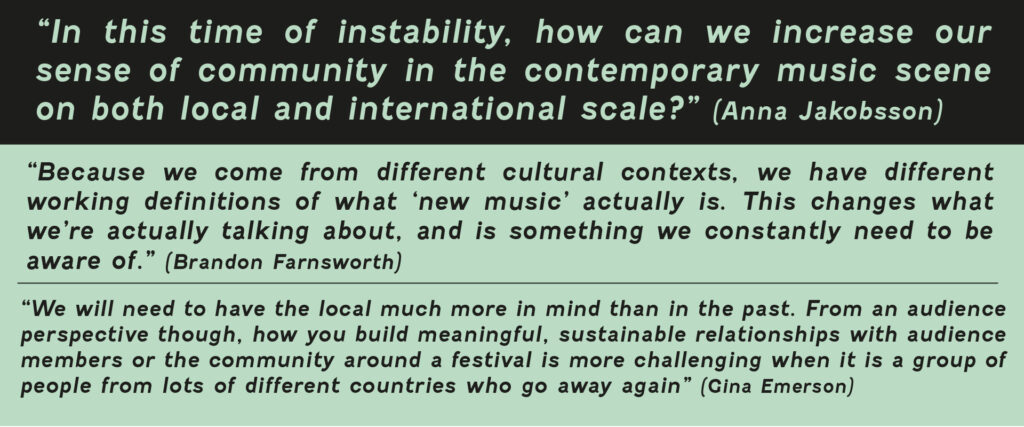 ---